---
CATERING
---
---
Whether it's game day with friends, a meeting at the office or a block party for the neighborhood, SUBWAY® Restaurants has everything you need to make your next event a delicious success. Explore our menu to see all of the delicious catering options, including hunger-busting Giant Subs, piled-high sandwich platters, convenient SUBWAY to GO!™ meals and much more. You can build your order just the way you and your guests like with your choice of freshly baked breads, veggies, toppings and more. Let SUBWAY® Restaurants cater for you today!
How to order?
1. Choose SUBWAY® Platters, cookies nebo chips, drinks
3. SUBWAY® Platters are prepared in our restaurant Jindřišská street.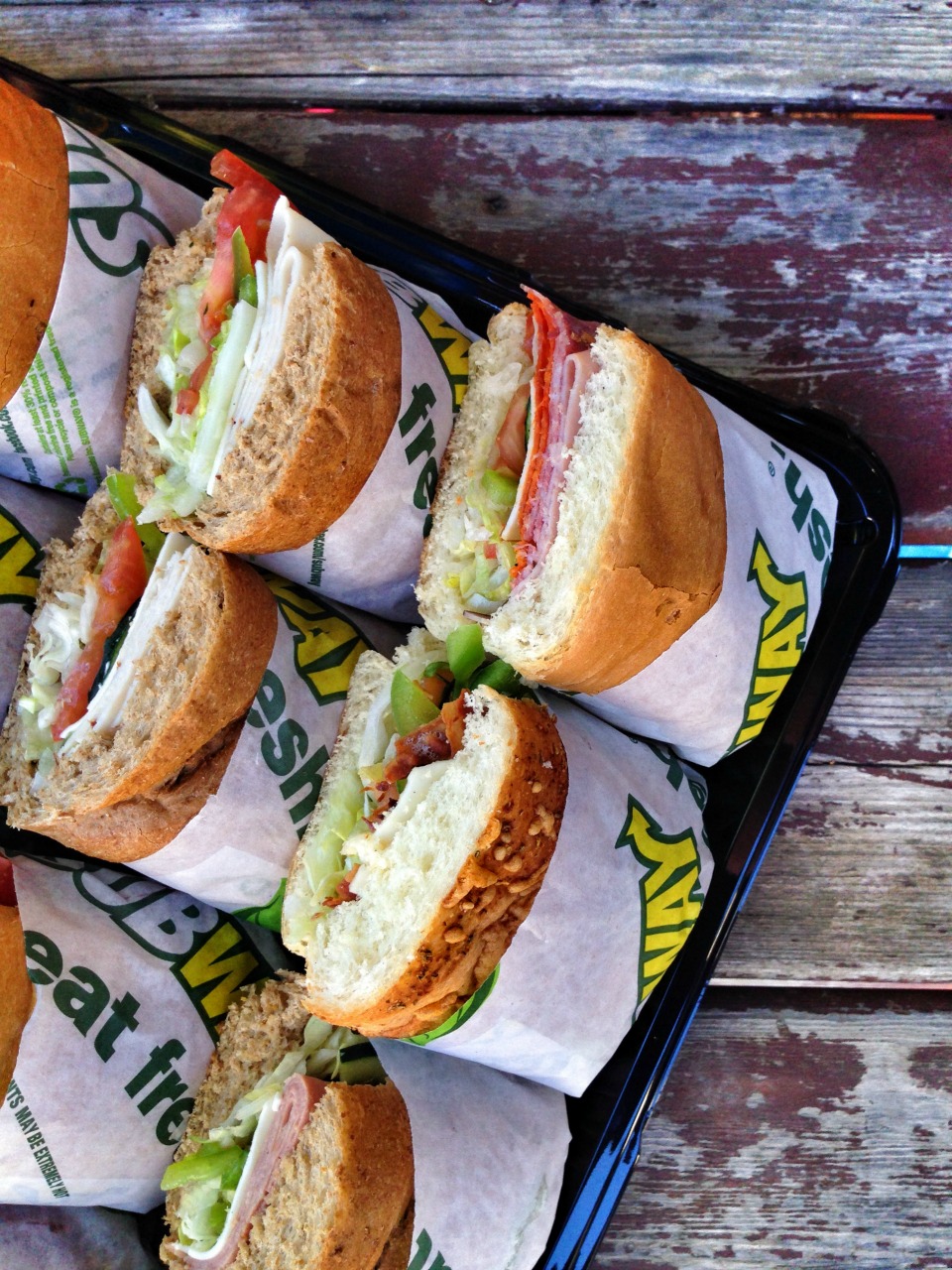 Sandwich Platters
Perfect for meetings or just kicking back with friends. Made fresh to your order and piled high with a wide variety of taste-bud-tempting deliciousness you've come to know and love. You can even build your own platter of tasty subs just the way you like.
Všechny SUBWAY® Talíře zahrnují několik oblíbených SUBWAY® druhů sendvičů. Stačí jen dát vědět naší profesionálně vyškolené obsluze v restauraci, kterou variantu preferujete.
Perfect quality
All SUBWAY® Platter are for 6 — 8 person. Inform about the price on info@subwayprague.cz
Each SUBWAY® Platter are...
Customize Your Own Platter: Contains 15 portions of up to 5 different flavors. Serves 5–9
Whether you're hosting friends for a movie night or throwing a holiday bash, Giant Subs are the perfect way to satisfy giant hungers.
AVAILABLE ITEMS:
3-foot Giant Sub*: Contains 18 two inch portions, serves 9-15.
6-foot Giant Sub*: Contains 36 two inch portions, serves 18-25.
Please note that Giant Sub orders require 24 hr. notice
*Measurements are approximations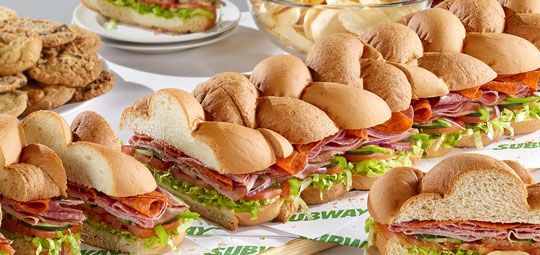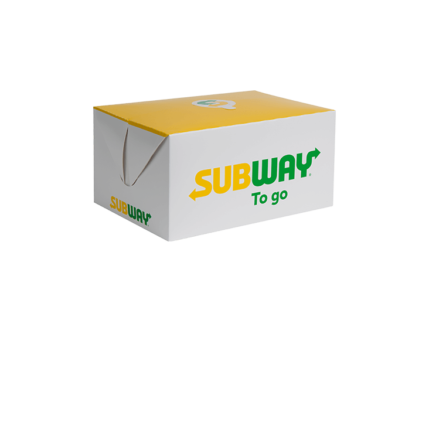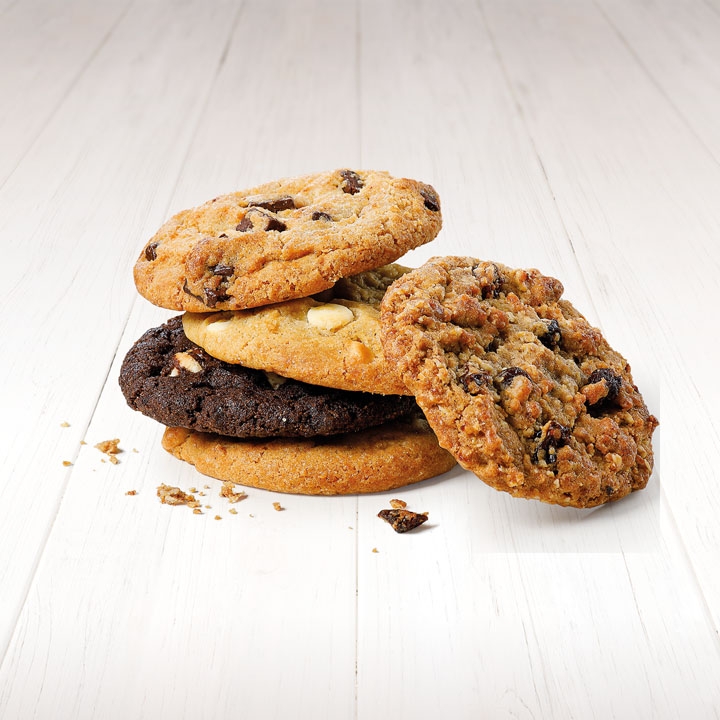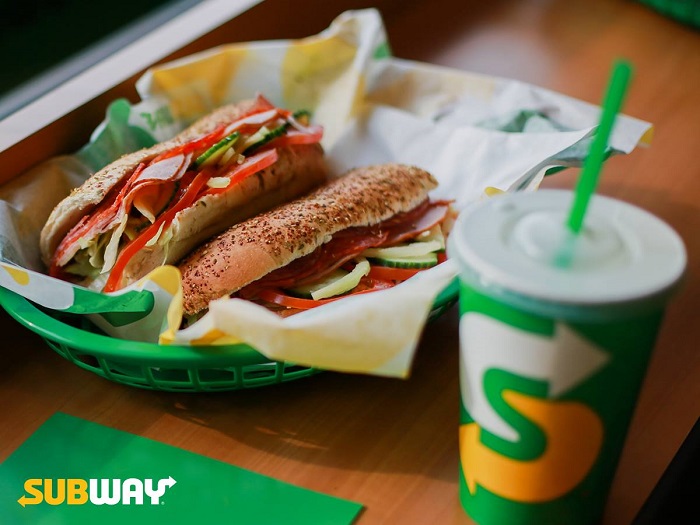 On the go? Come to us first. Each meal comes with a tasty 6-inch sub, choice of side (chips or apple slices) and a freshly baked cookie all conveniently packed in a handy to-go box.
Serves 1 person.
Always leave room for dessert, especially when freshly baked goodness are on the table. 
What could possibly make our delicious subs even better? Refreshing drinks and tasty sides to make it a meal. Choose from a selection of chips, apple slices and bottled beverages.